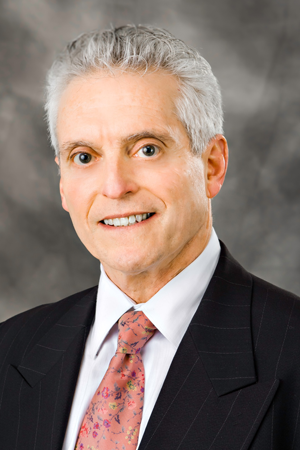 As a young boy, my mom would often say to me, "You should be a dentist! You've got great hands!" Well, here I am, 44 years later practicing "By Hand Only" which is the exact Latin interpretation of the word Chiropractic.
Thank you mom, for recognizing my gift.
It has been said that Chiropractic finds you. Well for me, this was how this magic carpet ride evolved. I was always fascinated by the human body. After a semester of pre-med, I realized that this was not the direction I wanted. I changed my course and moved to the department of health and physical education, where I discovered the field of exercise physiology and pursued this as an undergraduate degree. While in my senior year, I worked as a personal trainer at a beautiful facility in Scarsdale, N.Y. It was here, on that eventful day, that I met a young, enthusiastic man, who would in 24 hours turn my life around. Dr. Mike Chimes was a chiropractor. He was so dynamic, so enthusiastic and committed to his profession. There was something contagious about his dedication and interest in this science. Just weeks prior, I had received a graduate assistantship to the University of Maryland for a PhD program. Mike asked me what I was going to do after I received my degree. It was at that moment that I had an epiphany. Four years of study and I would have to find a job as an exercise physiologist, yet after the same amount of school; I could open my own practice and be personally responsible for my future. Within one day, I had my application out and about 4 months later; I began my first semester at New York Chiropractic College. So I for one was chosen. It was another serendipitous event in my life that I am incredibly grateful for.
In 1977, I began my chiropractic education and still have vivid memories of going to the bookstore and buying Grays Anatomy, Guyton's Physiology and many other books that were "Costco Sized!!!" Never in my life did I ever deal with books that had over 1,000 pages….. Yet, there was an intense excitement in the pit of my stomach, just thinking that I was training to be a doctor and to take on the responsibility of caring for others. Although I loved anatomy and physiology, I was most enthralled with the Philosophy of Chiropractic. It was in these classes that I was introduced to principles that would shape my reality. We learned about "Innate Intelligence" the cosmic force that is in all living things, the something that controls and coordinates all of life. I so recall a tape we listened to by Reggie Gold. It spoke of "the power that made the body can heal the body." I began to see how important it is to revere the body. To care for this temple as if it was our most precious gift. Now this is the message I share with my patients and friends…
My Family
I have always thought about the concept of ABUNDANCE and what allows certain people to cherish what they have, while others are chasing something that does not exist. What I have found, after working with 1,000's of people (and also assessing my own life and the choices I have made), is that the people in our lives (family, friends, colleagues, etc.) lead to our most rewarding and fulfilling experiences. All of theTHINGS in world (cars, money, houses, vacations, etc.) mean nothing without having special people to enjoy them with. This is a concept that everyone is fully aware, but we often get caught up in societal pressures as we begin to care "too much"about the superficial components of our lives, and neglect what really matters most.

My family is my drive because as a result of having so much LOVE in my life, I already feel like I have everything that I could ever desire. We spend an enormous amount of time together over wonderful meals, exciting excursions, and introspective conversations. My wife and best friend, Jody, and I plan dinners with the "kindles (all of our kids)" on a regular basis and it is always such a pleasure to see the entire family enjoy one another in such an authentic and genuine way. Therefore, I wanted to share my family with all of you because they represent such a critical part of who I am.